Volunteerism
While it is certainly a key component, vagabonding isn't just about long-term travel. It's also about getting outside of your comfort zone, roughing it, careful planning, connecting with cultures, and jumping into the unknown with both feet. All of which I'm about to do.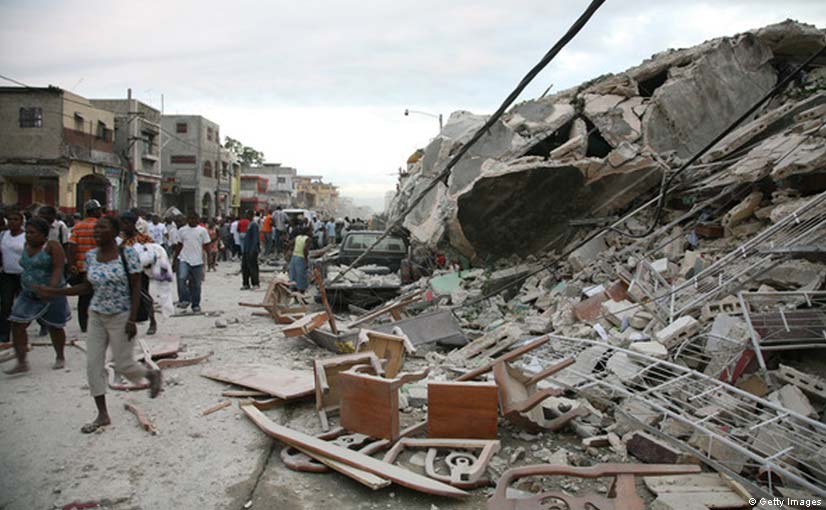 By this time tomorrow, I will be on my way to Port-au-Prince to help in the relief effort. While last weekend's terrible earthquake in Chile was 500 times stronger than the one that struck Haiti earlier this year, the country was much more prepared to face the tragedy. With a history of earthquakes from living in the Pacific Ring of Fire, their buildings were built to withstand the vibrations caused by tectonic plates slipping past each other. At current count, the death toll is 800 and is not expected to rise dramatically. In Haiti, however, there may be 300,000 dead.
After attending a local benefit event two weekends ago, I was connected to Laura at Shelters International, currently stationed in Jacmel, a largely ignored small town where she and other volunteers are digging latrines and clearing rubble for hospitals and schools alongside the Haitian villagers whose lives were torn asunder by the series of earthquakes in January.
Being one of the 10.6% of Americans with more time than money, I have the flexibility to donate my time and sweat in order to directly help in the relief effort. In the past week I've been shot five times (Hep-A, Typhoid, Rabies, H1N1, Tetanus) and started taking anti-Malaria pills, purchased a tent to live in for two weeks, sprayed all of my clothes with Permethrin, and raised over $1400 in donations.
I have no idea what to expect from the experience besides a lot of hard work, sweating in 90 degree 70% humidity, and fending off Dengue mosquitoes during the day and Malaria mosquitoes at night. However, I can't think of a more intimate way to connect with the people of Haiti than helping them to recover from this tragedy.
Assuming enough cell service and power to charge my iPhone, the next couple of columns will be on-the-ground glimpses of what it is like to be in a small town in one of the poorest countries in the world, rebuilding itself after a terrible catastrophe. If you would like to help, please consider donating to Shelters International. They are a small group of dedicated volunteers, helping those who have been overlooked by other relief organizations.