The importance of activities in long term travel
As part of the research for an upcoming trip across Southeast Asia, I've been reading Rough Guide's First-Time Around the World.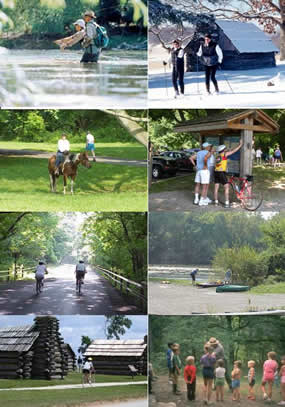 One of the most useful roundups in the first 50 pages is in an offset box that simply has a list of activities, such as bike touring, caving, horseback-riding, kayaking, scuba diving, and wine tasting. Those are just the ones that appeal to me personally, and there are several dozen others.
In a section entitled Follow your interests, author Doug Lansky espouses a simple rule well-known to vagabonders, that "instead of thinking about what you'd like to see, think about what you'd like to do. Approach the trip as a chance to collect unique experiences, not postcards." He provides a couple of examples, such as playing ice golf in Finland or taking a pastry course at the Cordon Bleu school in Paris, and goes on to say that "the more original your approach, the more memorable your experience is likely to be." This mindset clearly taps into the much-debated difference between "looking at" things as a tourist versus "truly seeing" them as a traveler.
The act of doing things, whether it is something familiar like riding a bicycle or more exotic such as diving or kayaking, has a way of facilitating a unique experience. While one will certainly do many of the more mundane travel activities – seeing sights, eating ethnic food, and buying souvenirs – activities allow for a richer connection with one's environment. Not only do they offer the chance to interact with locals, but they tend to engage more of the senses. For example, a cooking class utilizes taste, touch, smell, sight, and sometimes sound, then gives you the benefit of bringing ethnic foods back home to your own kitchen. Activities are inherently challenging, active by definition, and not passive. Riding on horseback, rappelling down a cliff, or diving shifts one's perspective from the ordinary, heightening awareness of every detail.
Even less personally active activities, such as riding in a boat, a train, a hot air balloon, or on the back of a camel or elephant, serve to punctuate a trip and cement a stronger memory of how something feels. I can easily recall the quiet of hanging 5000 feet in the air and the way the earth looks from a height that is significantly below that of jetcraft. My body knows the difference between a camel plodding across the sand of the Sahara and a horse trudging up a hill or galloping across a beach. I can remember how the sun shone through 100 feet of water in the warm waters of Fiji, and how dark the sky got during a solar eclipse in China.
While sailing might be considered active when compared to simply being a passenger on a boat, they both count as activities that diverge from the ordinary. I noted a few months ago how river cruises offer a different perspective. Another book that I've been reading has been Simon Winchester's River at the Center of the World. His account of sailing up the Yangtze is inspiring me to explore various parts of the Mekong, which winds through Laos, Thailand, Cambodia and Vietnam.
What activities do you partake in when you travel? How do those experiences stand out in your memory?